A private gastroenterologist, offering diagnostic, treatment and preventive medical services.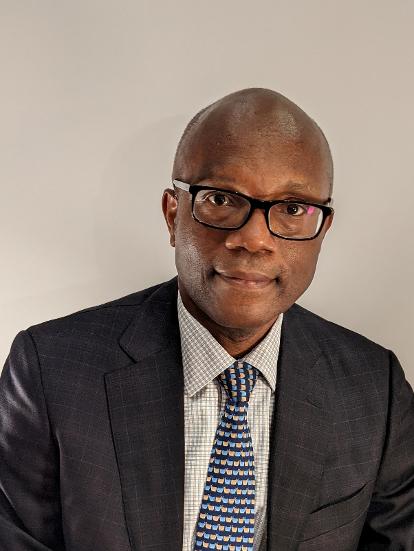 Dr Maxwell Asante, BSc, MB ChB, PhD(Med), FRCP
Consultant Physician and Gastroenterologist
GMC#4002099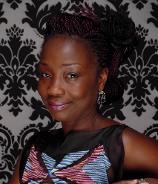 Practice Manager:Ms Kathy Agyei, RGN, RM, BSc(Hons)

An experienced gastroenterologist with over 20 years experience in managing various gastrointestinal disorders in South East London, Bromley, Sevenoaks & Kent.
Panel member for international organisations providing second opinions in Gastroenterology.
Practice Information
Where I Consult
Online Appointments
Telephone Appointments
@BMI: 08083029008

@Sevenoaks: 01732775800 option4 or 07904418362
Enquiries
Telephone: 07904418362 (UK)
Email: asante.manager@gmail.com
Dr Asante's Educational Articles and Lectures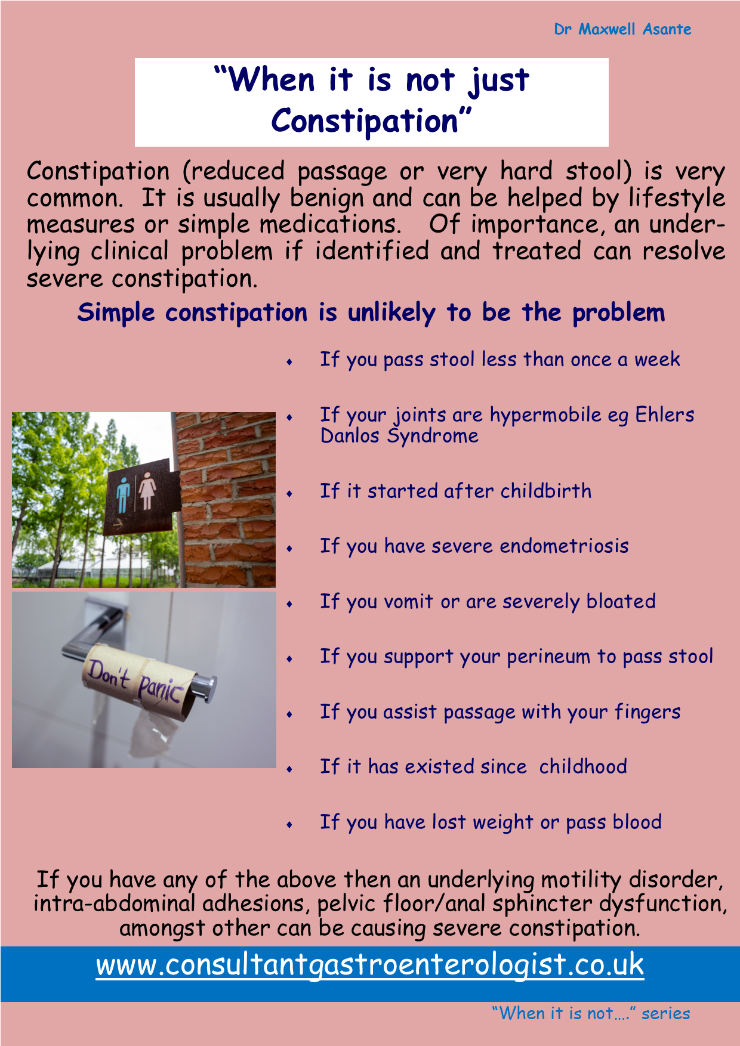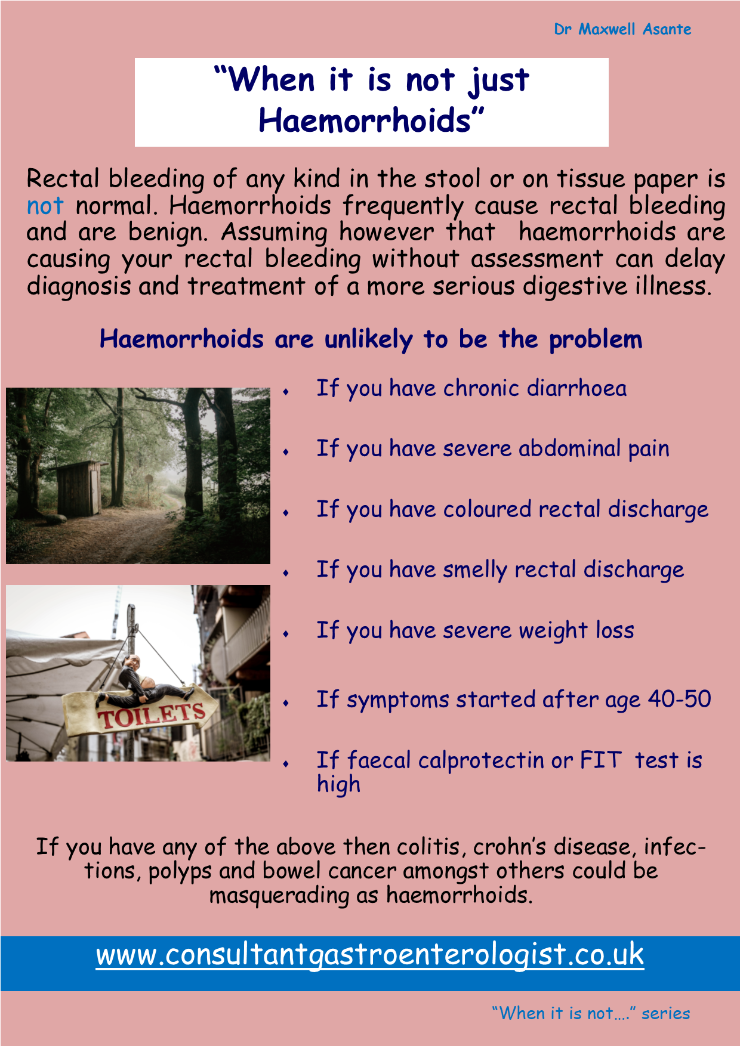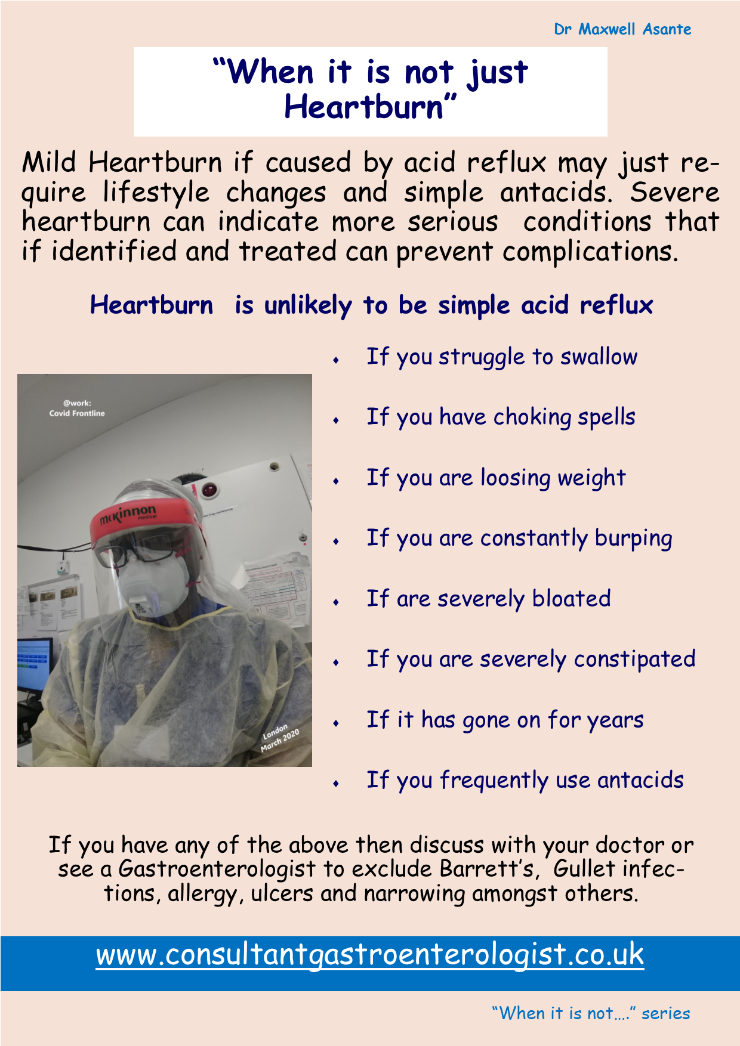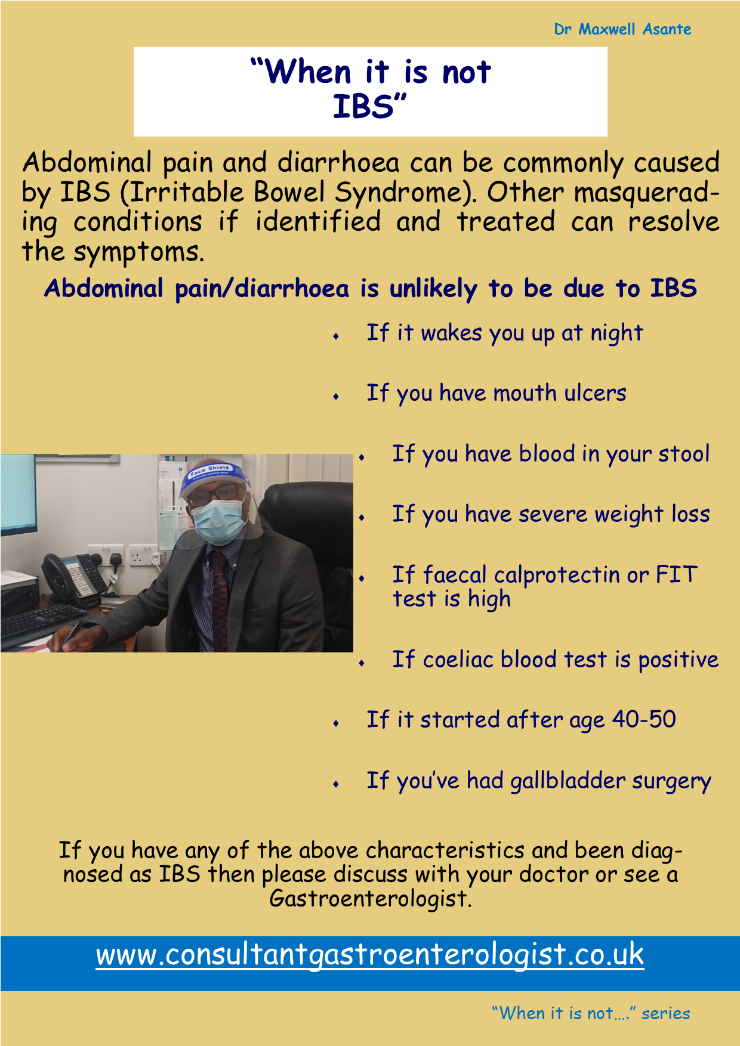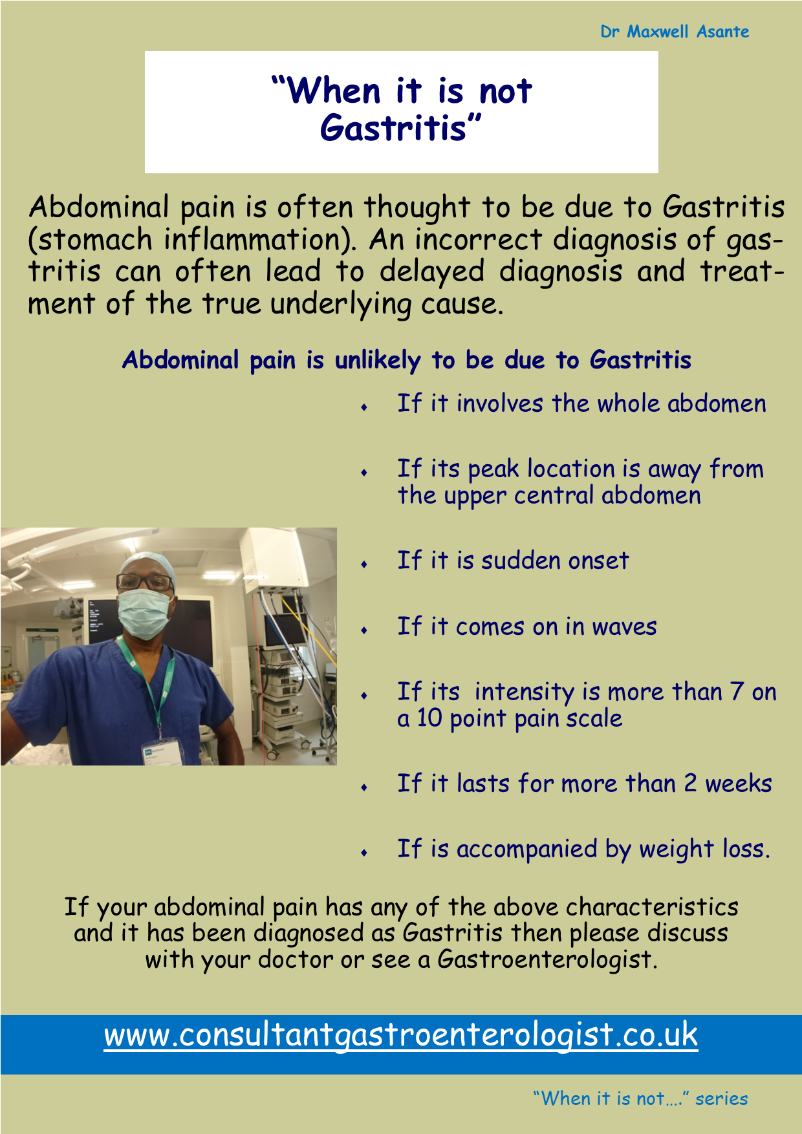 "When it is not ...." series
Practice Information Update - April 2022.

Clinics & Endoscopy Access during Covid-19 Pandemic:
Face to face consultations at BMI Chelsfield Park Hospital, BMI Sloane Hospital and Sevenoaks(KIMS)
Everyone will be offered a choice of face to face or Remote (video or telephone) consultation.
A few clinics will still be entirely remote.
Most clinic referrals can be seen within a week.
Health Insurance Accreditations
Accredited by all Health Insurers including BUPA, AXA-PPP, Aviva, Cigna, WPA, Vitality, & Healix.
Self-funding and Self-referring patients welcomed.
Testimonials
Hello Kathy, just to say say many thanks to yourself and Dr Asante especially, for all the good work in helping me with the situation i was in. ...He has done a fantastic service to me and given me a life back. Once again many thanks. I look forward now to a proper night's sleep and meals. I can enjoy eating again - A H, Maidstone
This is to express my personal thanks for listening to me and making such a big difference to my quality of life - M C, Bromley
"Many thanks for all your assistance. You are a fabulous doctor and a great human being. Keep up good work!" -E B & Wife, Croydon
"I am emailing with this update because I cannot begin to express my thanks to Dr Asante. He help me so much and I will always be grateful. Dr Asante helped me get the support I needed locally and had it not been for him, I am convinced that the care I now receive would not have been so good. ... I am also happy to tell Dr Asante that my A-levels went well and I got A*AA in my subjects. I know that Dr Asante took interest and I am very grateful he cared about me as a whole person rather than a set of medical issues.." - C M, Margate,
Dr Asante and Ms Kathy, We would like to thank you both .You have been kind ,helpful ,caring and professional. We are pleased to have been referred to you and delighted with the consultations and recommendations by Dr Asante. We are really grateful to you. We will see you in August. - D & T, Croydon,
"Thank you very much for your assistance. My 'quality of life' is much improved, for which I am extremely grateful - DS, Beckenham"
"Dear Dr Asante,I cannot begin to explain how grateful I am for the way that you treated me and approached the issues that I have been experiencing during my consultation with you yesterday. I came away feeling informed, reassured and confident that there is now a plan of 'action' to determine exactly what is going on in my body. You explained things so clearly and logically and in a manner that I could easily understand." SF, Sevenoaks, Kent.
"Dear Dr Asante,
I wanted to write to you in my capacity of Undergraduate Director of Medical Education to thank you for your enthusiasm and hard work with the student cohorts. You were specifically named in written feedback as someone the students would want to nominate for a Kings teaching excellence award. There is no greater feedback than from the students themselves so i am thrilled to see your name mentioned. Please accept my thanks and please let me know if I can help in any way with your work with the student body.
Dr S T, Associate Director of Medical Education, King's College, London
"A message of thanks: This is to let you know that Mrs B has telephoned to convey to you that she was satisfied with the consultation this week for her daughter, E. It was efficient, quick and clean appointment at which care and interest was shown towards E by you. Thank you very much says Mrs B"
EB, Princess Royal Univeristy NHS Hospital


"I just wanted to let you know how much I have appreciated what you have done for me over the past six months. I have been away for a wonderful cruise my first proper holiday for five years and I have been so well, none of my old awful problems to contend with, thanks to the medication you have put me on." - RF, BMI Sloane,

"Dear Kathy, thank you for all the help that you have given me over the last few months. I am also very grateful to Dr Asante for listening to me and not patronising me by saying it's just a little bit of IBS. .. His help has meant a huge improvement in my quality of life especially when you cannot just leave your 91 year old mother to dash off and sort yourself out! Diagnosing the bile salt malabsorption is a huge relief and I don't feel I need to keep apologising as it is not my fault. I will follow the medical advances in its treatment in the knowledge and hope that a specific medication will be found for the condition. I know that there are an awful lot of people trying to cope with this condition but are totally unaware that there is help. Dr Asante's support and help has really hugely improved my quality of life for which I am very grateful" - AA, BMI Sloane
"I am sure you deal with hundreds of Dr Asante's patients but we would like to thank you sincerely for your help and understanding at a difficult time. It was a great comfort to both of us." - B&D E, BMI Sloane/ Chelsfield Park

"I cannot recommend Dr Asante highly enough. He is proactive, patient, caring and inquisitive. He is the first doctor I have been able to trust. From day one Dr Asante made it clear to me that we would be going on a journey and he would be by my side. It has been over a year now and he has kept his promise. Once I leave my appointments with Dr Asante i always feel positive and well and truly cared for. Whatever my question or concern both Kathy and Dr Asante go out of their way to support me. I don't know what I would do without them! Dr Asante and Kathy - I am eternally grateful to both of you" - ZT, BMI Chelsfield Park,
" ...Thank you for going beyond the call of duty everytime. Thank you for explaining things clearly to me despite your knowing that I am a doctor like you" - Dr EN, London/Denmark

"I just wanted to place on record my sincere thanks to Dr. Asante for his work to bring my condition under control, as well as taking the time to help me understand everything I need to about the condition. He was always very clear in his explanations and receptive to any questions I had. This is something I don't feel has been done anywhere near as well on the 2 previous occasions where I have sought expert help and so Dr. Asante's approach stands out above others I have previously seen. I also want to say thanks to you for your help. Whenever I have been in touch, I have always received a reply promptly and with the information I needed to know which makes everything easy from my point of view. I hope I don't need to return, but if I do, I know I will be in good hands." - Mr J O, BMI Sloane

"This is to acknowledge receipt of your correspondence and to formally inform you of my return to Ghana. All the advice on how to alleviate my digestive problems have been well noted. Indeed, I have started taking the medication prescribed by Dr. Asante and there seems to be a marked improvement in my symptoms. I must say. I'm grateful for all the assistance and will revert if need be" - Mrs A A (Accra, Ghana), BMI Sloane

"May I on behalf of myself and my family express our sincere thanks for all your kindness and the thoroughness in which you investigated my problems" - Mr G H, BMI Chelsfield Park

"I have been thoroughly happy with the service provided by Dr Asante and his practice manager Kathy. I underwent tests for first of all pernicious anaemia and then for coeliac. I had to have a double balloon enteroscopy for the diagnosis of coeliac and was worried about the risks involved. Dr Asante and Kathy put my mind at ease and to be frank if there was one person I was going to trust with the procedure it was going to be Dr Asante. Kathy went out of a way to help with problems with my health insurance and Dr Asante showed compassion and kindness when my health insurance refused to meet the full cost. I cannot but highly recommend Dr Asante and his team. I would not put my gastrohealth into anyone's else hands. "-Mrs N B, BMI Sloane

''Thank you, I'm so pleased that Dr Asante diagnosed my condition finally and i can try to lead a symptom free life. Many thanks for everything''
- Mrs B P, BMI Sloane
"... I Also want to say that I appreciate the fact that you have always returned my calls so promptly, something that is unusual nowadays I find and that is of increased important when it comes to health issues." - Mr A D, BMI Chelsfield Park

"Thank you very much for your time, attention and follow up. I strongly believe you have saved me from a GIST which may endanger my life in the future. I am very lucky to have you as my doctor" -- Mr Z F, BMI Sloane
"Sincere thanks to Kathy for excellent organization." -- Mrs G S, BMI Sloane

"Thank you Dr Asante for resolving my bowel symptoms and giving me a new lease of life." -- Mr M K, BMI Sloane